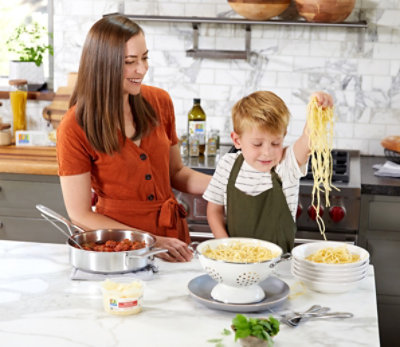 With O Organics®, you know that what you feed your family is actually good for them. Because all O Organics® products are USDA Certified Organic. They are made responsibly, sustainably and safely. They are always non-GMO, and grown without synthetic pesticides.
We know you'll be pretty impressed when you read our labels. But we hope you'll be even more impressed when you take your first bite. From organic fresh fruits and vegetables to wholesome organic dairy and meats, organic cage-free certified eggs, organic cereals, organic snacks, organic baby food, organic salad, and more – there are so many ways to eat organic when you shop with O Organics!
Organic is more. Organic means more than Delicious. More than Flavorful. When you see the O Organics® logo on your organic produce, you can be sure every delicious berry, banana and baby carrot is
Always grown without synthetic pesticides
Farmed to conserve biodiversity
USDA certified organic
Always Non-GMO
Shop O Organics® today, exclusively in our stores.