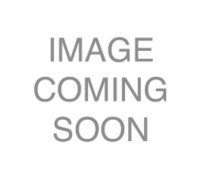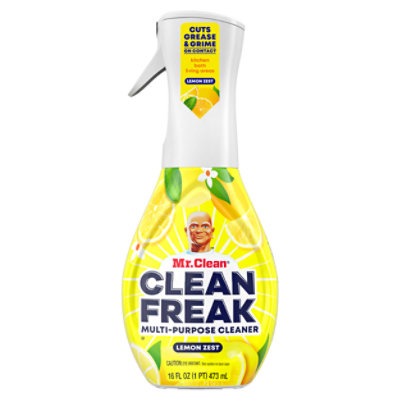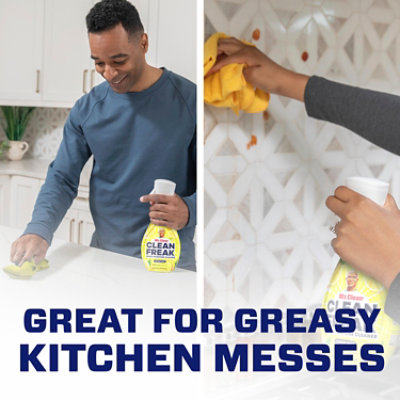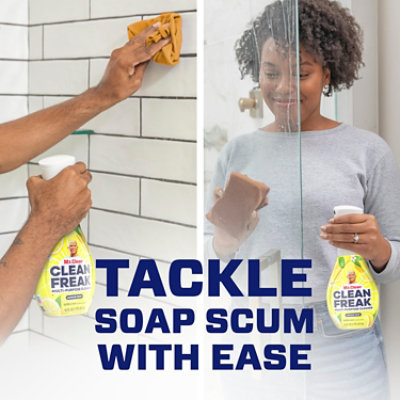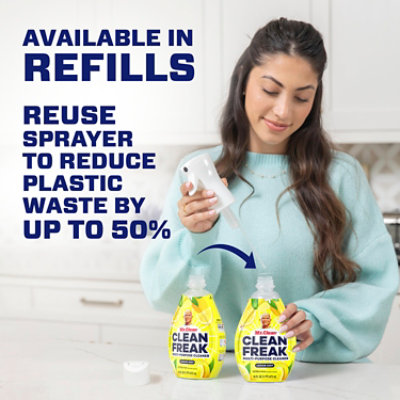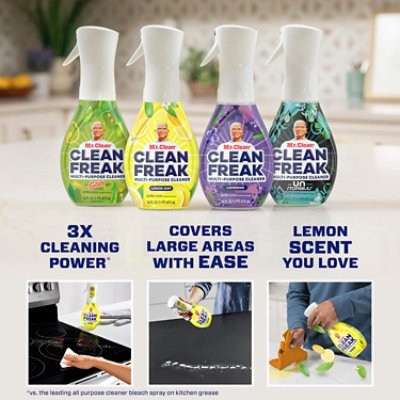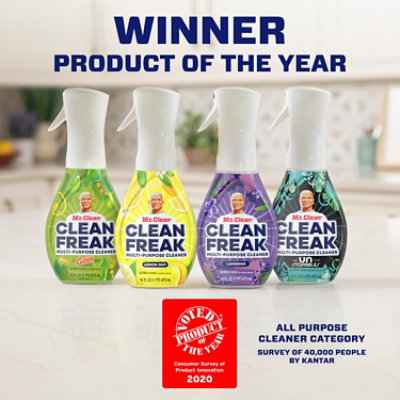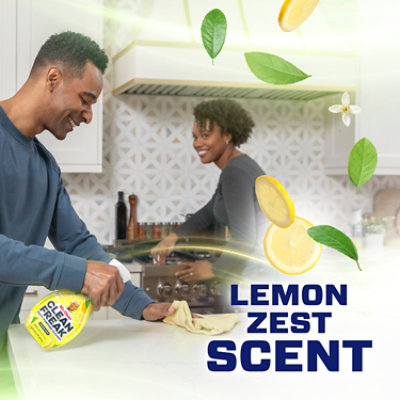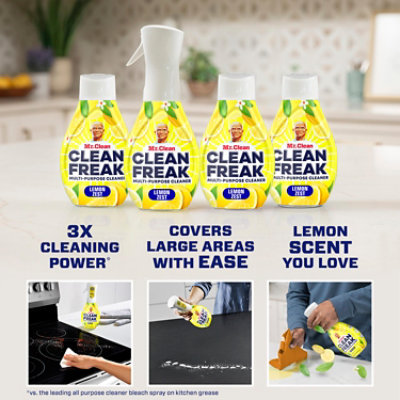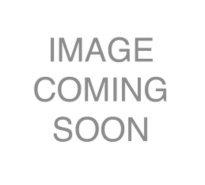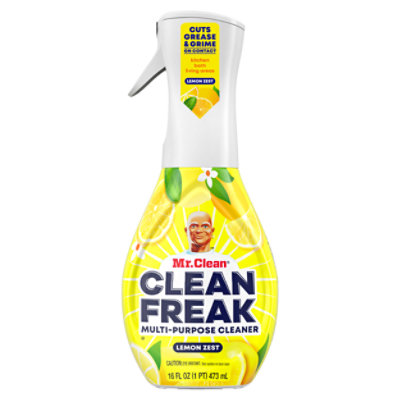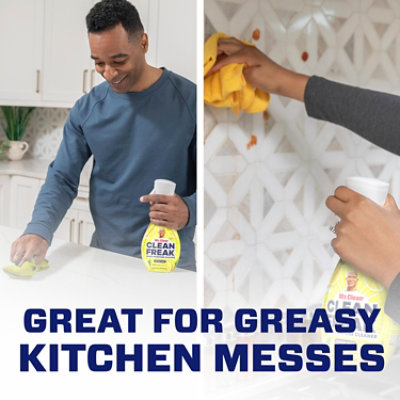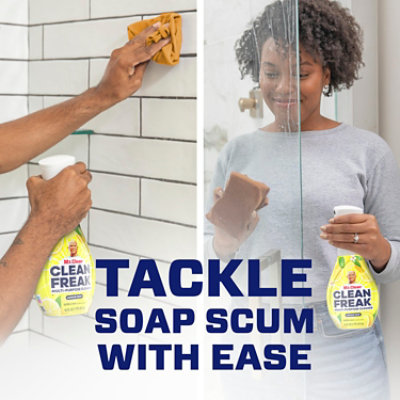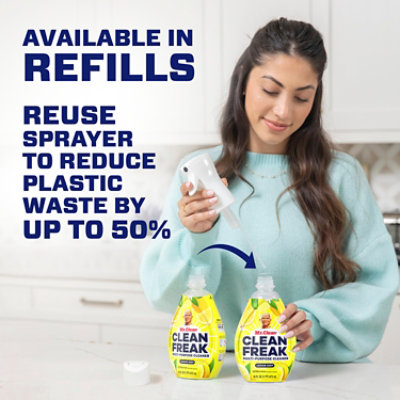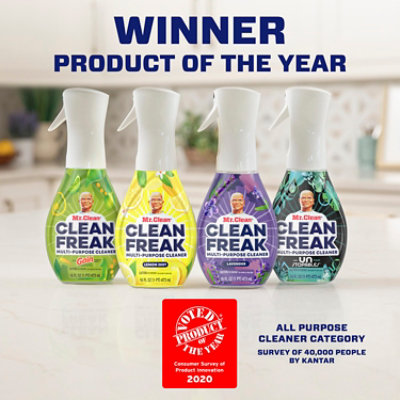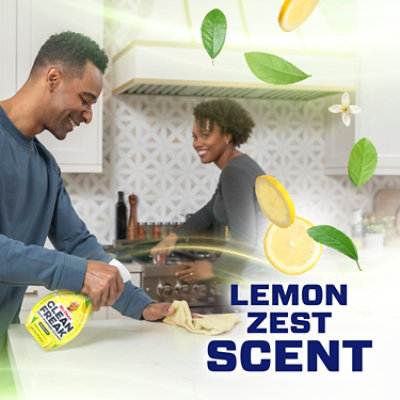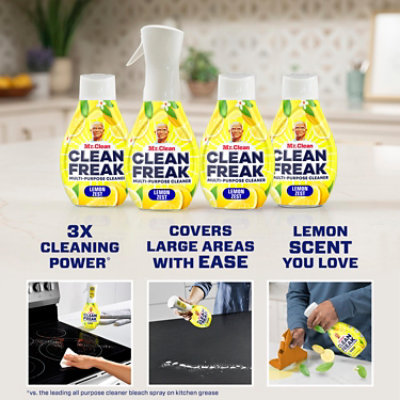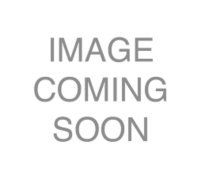 Mr. Clean Clean Freak Deep Cleaning Mist Lemon Zest - 16 Fl. Oz.
Clean Freak Deep Cleaning Mist Multi-Surface Spray, Lemon Zest Scent Starter Kit, 1 count, 16 fl oz
Water, Triethanolamine, C10-16 Alkyldimethylamine Oxide, PEG PPG Ethylhexyl Ether, Dipropylene Glycol Butyl Ether, Sodium Carbonate, Ethanolamine, Xanthan Gum, PEG, Benzisothiazolinone, Fragrances
Warning
Contains: Causes eye irritation. Avoid eye contact and spraying towards faces. KEEP OUT OF REACH OF CHILDREN. FIRST AID: IF IN EYES, hold eyes open and rinse gently with water for 15-20 minutes. If wearing contacts, remove lenses after first 5 minutes and continue rinsing. If irritation persists, or in unlikely case of medical emergency, call a physician or poison control center - do not induce vomiting unless they tell you to do so. Have the product container or label with you when calling or going for treatment. Do not reuse or refill container. Store in a cool place. For best results, keep bottle closed until empty. Keep trigger to place on refill bottle.
Directions
1. Spray on surface* 2. Wipe with damp/dry cloth or paper towel. *Rinse surfaces that contact food directly. Always test on a small area before use. Safe on granite, chrome, aluminum, marble, nickel or finished wood if wiped dry immediately. Not recommended for copper, untreated wood or brass surfaces.
About the Producer
Procter & Gamble